Archives
HB special issue – Sex Life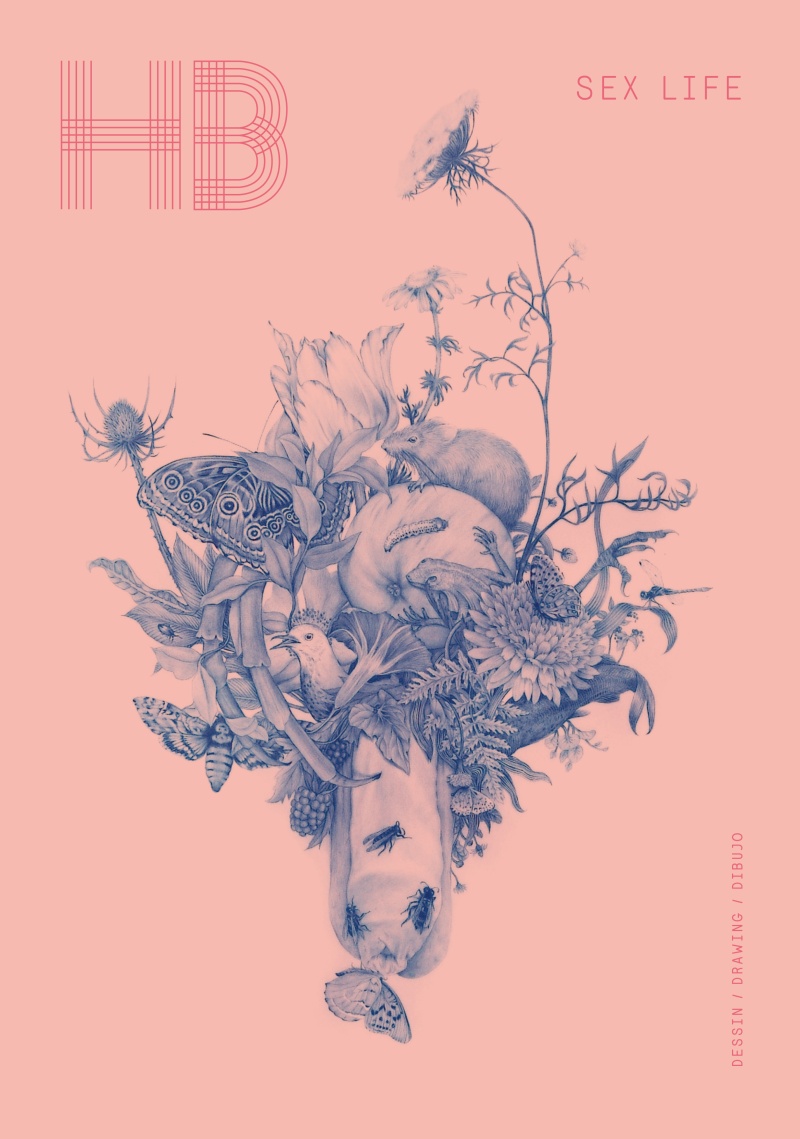 Artists
Cindy Baker, Panos Balomenos, Dave Cooper, G.B. Jones, Sholem Krishtalka, Zachari Logan, Kent Monkman, Diane Obomsawin and Mia Sandhu
SAW produced this special edition of the collaborative publication HB in conjunction with its exhibition Sex Life. HB is a publication on drawing practices that functions as a gallery on paper with all participating artists receiving CARFAC exhibition fees. The publication is now distributed around the world, including at the Palais de Tokyo in Paris and the New Museum in New York City.
Published in collaboration with ARPRIM, articule, AXENÉO7, Centre CLARK and Joyce Yahouda Gallery.
This first special issue of HB highlights both Canadian and international artists whose works are featured in the exhibition Sex Life: Homoeroticism in Drawing, presented at SAW, in Ottawa, from July 19 to September 28, 2019.
Presenting a range of perspectives on homoeroticism, desire and sex, Sex Life offers a view of intimate moments, both lived and imagined. Bringing together a diverse selection of drawing practices by contemporary artists, underground cartoonists and art-world outsiders, this exhibition presents same-sex eroticism from the intimate to the explicit. Cindy Baker's delicate drawings, in which variously abled bodies are shown in intimate sexual, and non-sexual, moments in the bedroom, are juxtaposed with explicit images by Panos Balomenos that dare to venture into areas of uncomfortableness, and perhaps arousal. Kent Monkman also uses explicit depictions of sexual encounters to make visible, and play with, the power dynamics in the colonial encounter. Partly autobiographical, partly fictional and partly borrowed, Sholem Krishtalka's works offer us a glimpse into the everyday erotic life of a gay man living in Berlin. Sex Life not only offers access to a world usually kept behind closed doors but also asks us to consider how we might live out and represent intimacy, sexual freedom, desire and pleasure, especially amidst the rise of right-wing politics and conservative movements worldwide.
Sex Life also focuses on the formation of queer communities, particularly alternative and underground subcultures as seen in G.B. Jones's sketches of erotic encounters that explore drinking, drugs and rock 'n' roll. The underground comic scene is represented by Diane Obomsawin's comic On Loving Women, which articulates some of the complexities of coming out, along with drawings by Dave Cooper, whose "pillowy girls" have sex not only with other female bodies but also with plants and animals. Zachari Logan and Mia Sandhu also blend the eroticism of the natural world with that of the body. Both artists play with the politics of seeing, by hiding and revealing bodies in nature. In Logan's images, the body is intertwined with the natural world, while Sandhu's images offer up female bodies in natural environments, revealing parts of their anatomy usually kept concealed, linking female sexuality with the greater environment across cultures. 
Sex Life – both the exhibition and this special issue – explores sexual intimacy and lusty pleasures with reimagined formulations of homoeroticism through a variety of lenses, offering an expanded view of queer life and culture.